---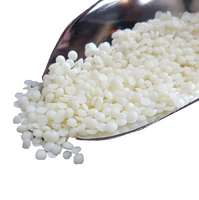 This Pillar wax blend is the perfect wax for your melts, a great starter wax that doesn't tend to frost and is very user friendly.



Easy to use and a short cure time - 24 - 48hours
Melting point: 45.5°C

Pour temperature: 50 - 55°C

Max fragrance load: 10%
PLEASE NOTE: Due to the global shortage this wax may come in slab form rather than the usual pellet. It is exactly the same formula though. 


your order will be refunded if this wax is not part of an order with other products.